Organised by the HKLF, INDEX Game and The Sandbox, the Contest aims to promote understanding and interests of the young generation in Hong Kong in various disciplines in science and technology in an up-and-coming channel.
General Information
Application
Participation
Free of charge
Maximum FOUR students per team
Each school can enter more than one team to participate
Theme
Scientists and their contributions
Category (choose one)
Submission Contents
A voxel character of selected scientist from one of the categories
An introduction (max 200 words in English) of the scientists and his / her contributions to science
Submission Format
JPG for voxel character
MP4 for voxel character (not less than 5 seconds / loop)
DOCX or PDF for introduction of the selected scientist
Submission Method
Submission Period
9 September – 13 October 2023
Judging Criteria
Creativity and design (40%)
Complexity and skills (40%)
Connection to the theme (20%)
VoxEdit Workshop
To complete the project, students are required to attend workshops on the introduction of VoxEdit and relevant information.
7 September 2023 (3:30pm – 5:30pm)
9 September 2023 (10:00am – 12:00noon)
*online recording of the workshop will be available after the said workshop
VoxEdit Consultation Session
A session of 15 to 30-minute online consultation will be arranged for each team to get professional advice on the project.
21 September 2023 afternoon
23 September 2023 morning
Please contact Mr Kelvin Chau to arrange for consultation session at 2905 6506 / email to kelvinchau@hklaureateforum.org.
Technical Requirements
Setting Up The Sandbox Account (before the workshops)
Software Used
Computer Requirements
Operating system: Windows 10
Processor: Quad Core 3GHz
Memory: 8 GB RAM
Graphics: 2 GB VRAM
DirectX: Version 11
Storage: 2 GB available space
Award and Prize
| Award | Prize |
| --- | --- |
| Champion | HK$5,000-worth prize + 3D printing of voxel art + 2-day internship at Index Game + Certificate |
| 1st runner-up | HK$3,000-worth prize + 3D printing of voxel art + Certificate |
| 2nd runner-up | HK$1,000-worth prize + 3D printing pf voxel art + Certificate |
| Other participants | Certificate |
*Winning and selected voxel art will have a chance to be displayed in the HKLF exhibition at the inaugural Forum and in The Sandbox Metaverse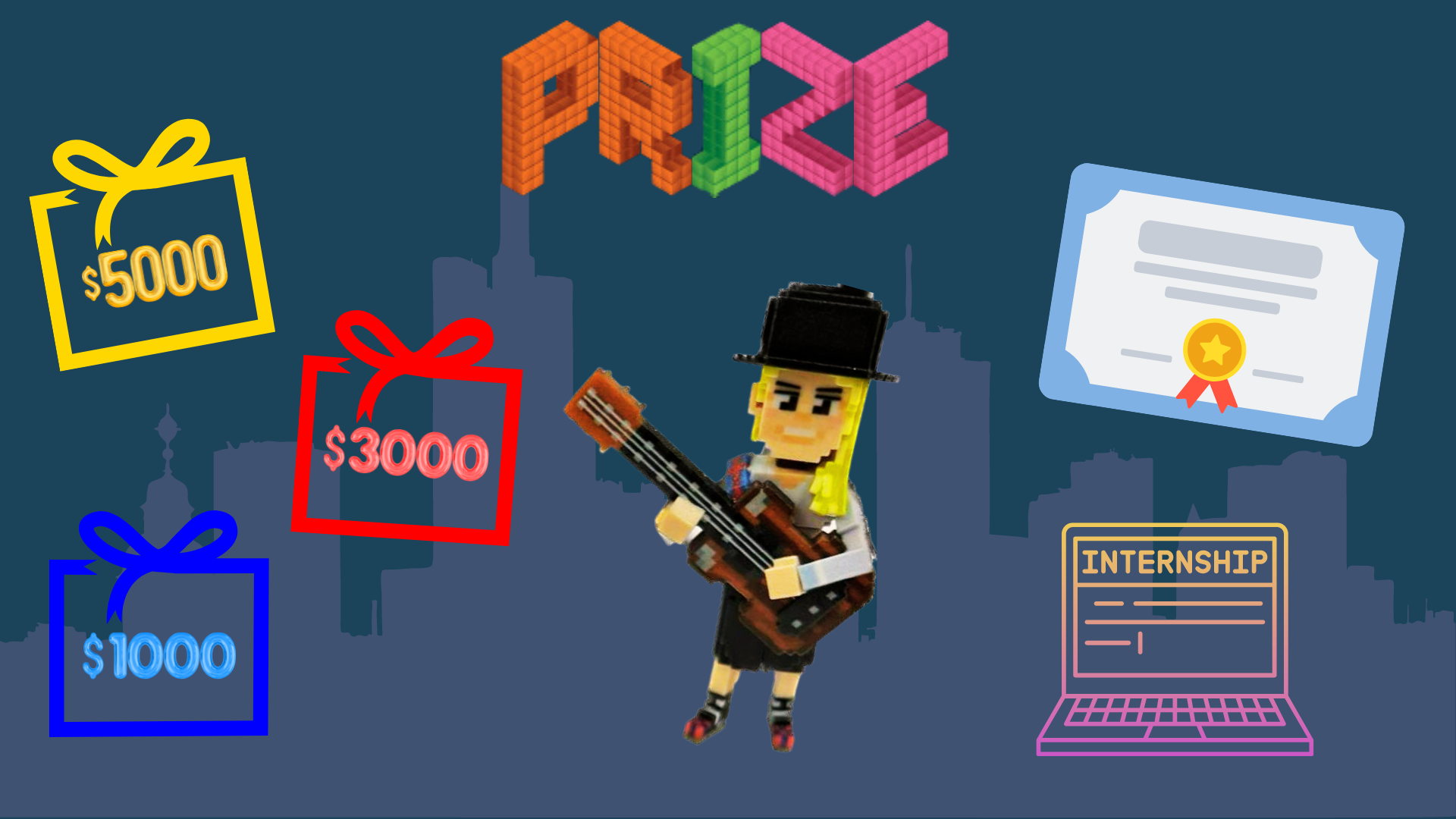 Timetable
| | Date |
| --- | --- |
| Application Deadline | 6 September 2023 |
| VoxEdit Workshop | 7 and 9 September 2023 |
| VoxEdit Consultation Sessions | 21 and 23 September 2023 |
| Submission Period | 9 September – 13 October 2023 |
| Judging Period | 16 – 19 October 2023 |
| Results Announcement | End of October 2023 |
Rules and Regulations