Highlights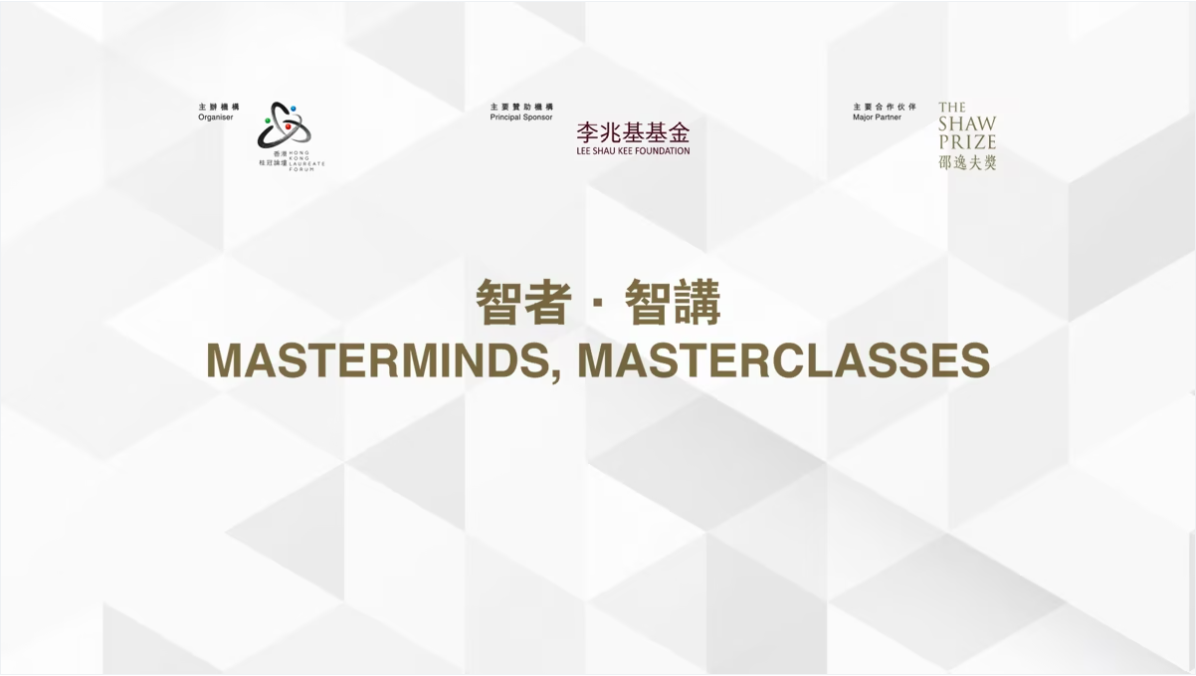 Masterminds, Masterclasses: Event Highlights (16-18 November 2021)
Seminars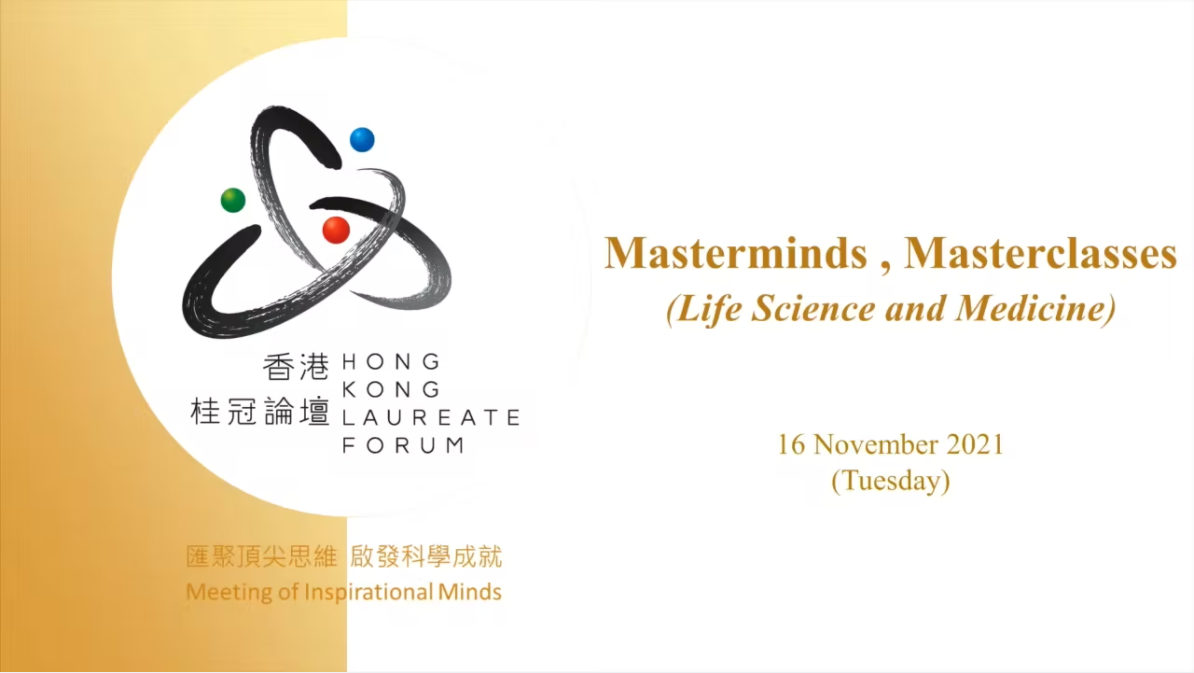 Masterminds, Masterclasses: Life Science and Medicine Seminar (16 November 2021)
Three presentations were delivered to kick off the event. Professor Dennis LO, Awardee of the 2021 Breakthrough Prize in Life Sciences and 2021 Royal Medal in Biological Sciences, imparted his insights on translating scientific discoveries into clinical impact, whereas Professor Ivan HUNG, Board and Founding Member of the World Association for Infectious Diseases and Immunological Disorders, delivered an in-depth overview of the treatment of respiratory virus infections including COVID-19 and influenza with participants. Professor Goncalo CASTELO-BRANCO, Professor of Neurobiology of Karolinska Institutet, from Sweden, shared with us his key findings on oligodendrocytes in neural development and in disease.
Following the three presentations was the panel discussion hosted by Professor TSUI Lap-chee, Founding President of The Hong Kong Academy of Sciences and a Council Member of the HKLF. They discussed on how to enthuse young people through teaching of basic knowledge of science and technology and potentially awaken their interest in a research career.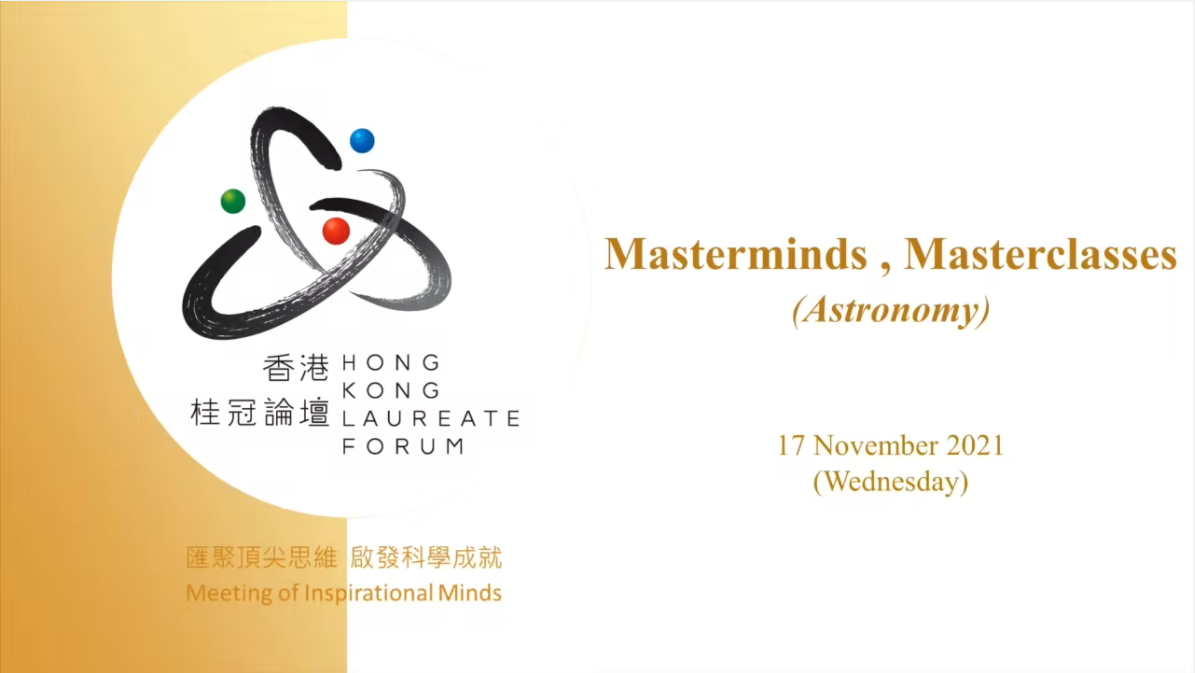 Masterminds, Masterclasses: Astronomy Seminar (17 November 2021)
Three astrophysicists as speakers who have spent many years studying the mysteries of our universe and shared a passion on dark matter. To provide an environment that mimic direct exchange with the audience for those who could not share their inspirational experiences with us in-person due to the pandemic, Professor Francoise COMBES, awardee of the Gold Medal of CNRS (2020) and 2021 L'Oreal-UNESCO International Award was beamed in to present her discoveries on black holes and galaxies. Professor Simon WHITE, Shaw Laureates in Astronomy for 2017, whose research focus is on formation structure in the universe, also joined us in 3D form to explain how to read cosmic history from the sky. The third speaker, Professor CHU Ming-chung from the Department of Physics, The Chinese University of Hong Kong, shared his research on neutrinos. He has spent decades studying them and was there to help us understand more on the neutrino universe. Professor Kenneth YOUNG, Chairman of the Council and Vice Chairman of the Board of Adjudicators, The Shaw Prize Foundation and Council Member of the HKLF served as moderator in the panel discussion.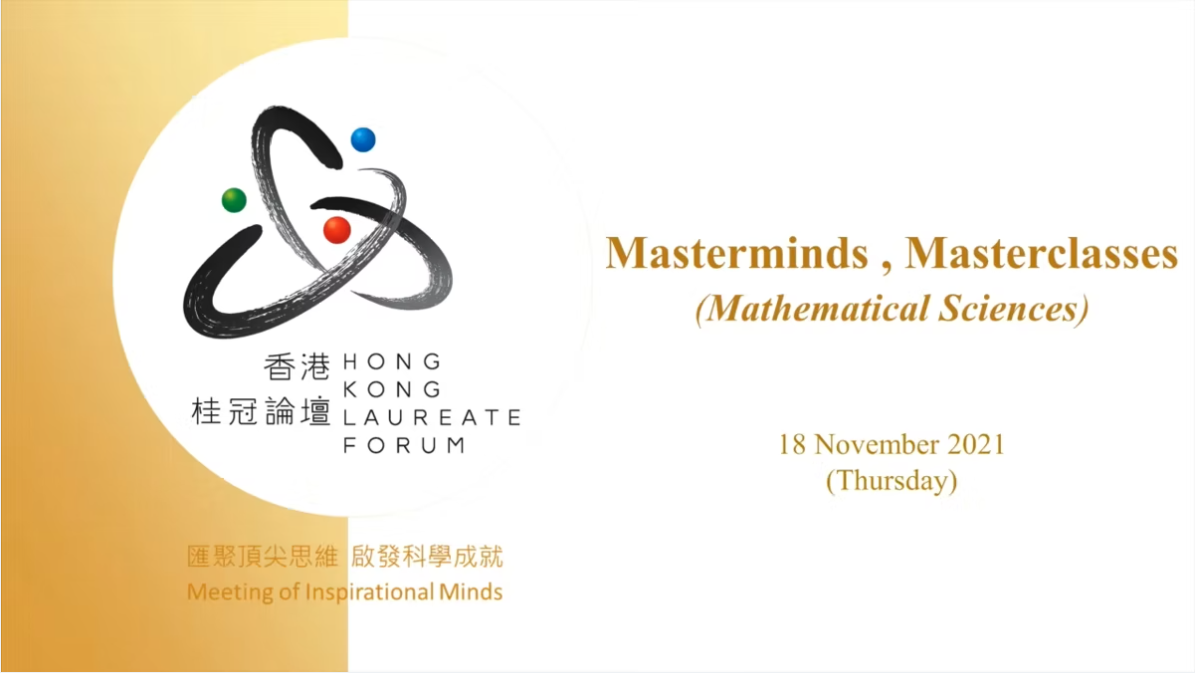 Masterminds, Masterclasses: Mathematical Sciences Seminar (18 November 2021)
Three mathematicians who excel in different spectrum of mathematics, from numbers that transcends, algebra to geometry and algebraic geometry which spans both areas, joined together to reveal the mystique of mathematics. Chair Professor and Director of the Institute of Mathematical Research, the University of Hong Kong, Professor MOK Ngai-ming, gave a talk on "From transcendental numbers to functional transcendence" whereas Professor Pierre-Louis LIONS, Fields Medalist in 1994, Senior Fellow of the Hong Kong Institute for Advanced Study, City University delivered his presentation on "Some Perspectives in Applied Mathematics". Professor Jean-Michel BISMUT, Shaw Laureates in Mathematical Sciences for 2021, was present in the form of a 3D hologram to take us through his journey on how a mathematician spent his 24 hours a day. Professor WANG Yang, Chair Professor of Department of Mathematics of the Hong Kong University of Science and Technology (HKUST); Director of HKUST, the Big Data for Bio Intelligence Laboratory, served as moderator in the panel discussion.
Dialogues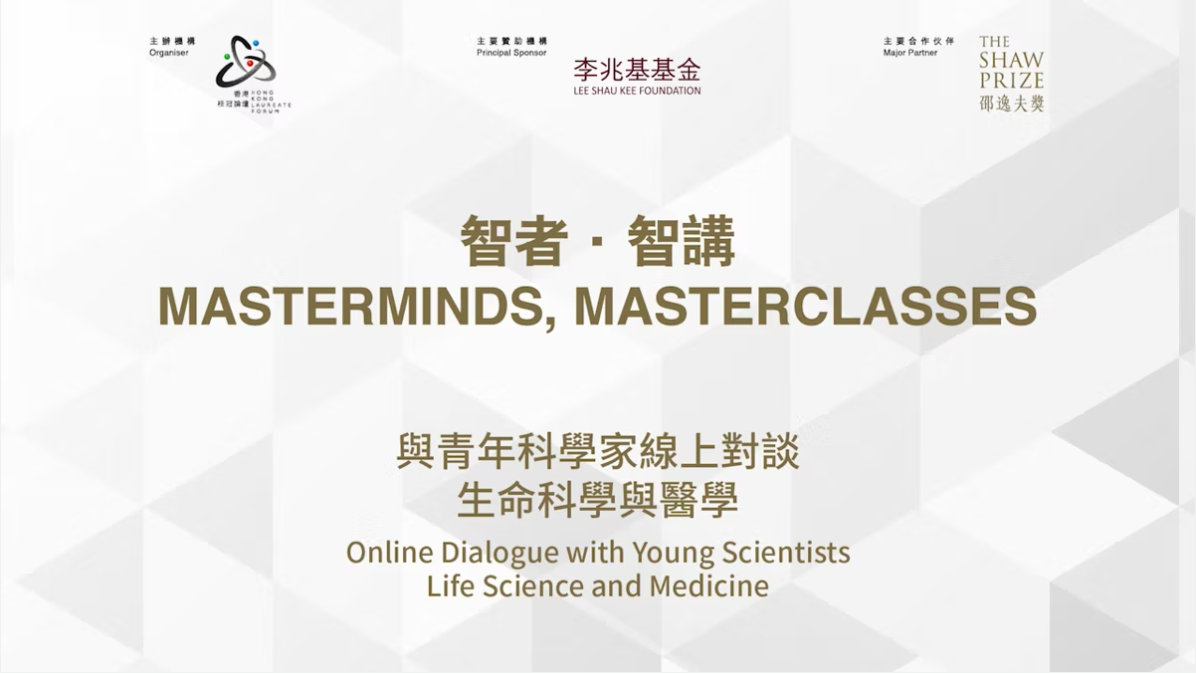 Masterminds, Masterclasses: Life Science and Medicine Online Dialogue (16 November 2021)
Prof Franz-Ulrich HARTL
2012 Shaw Laureate in Life Science and Medicine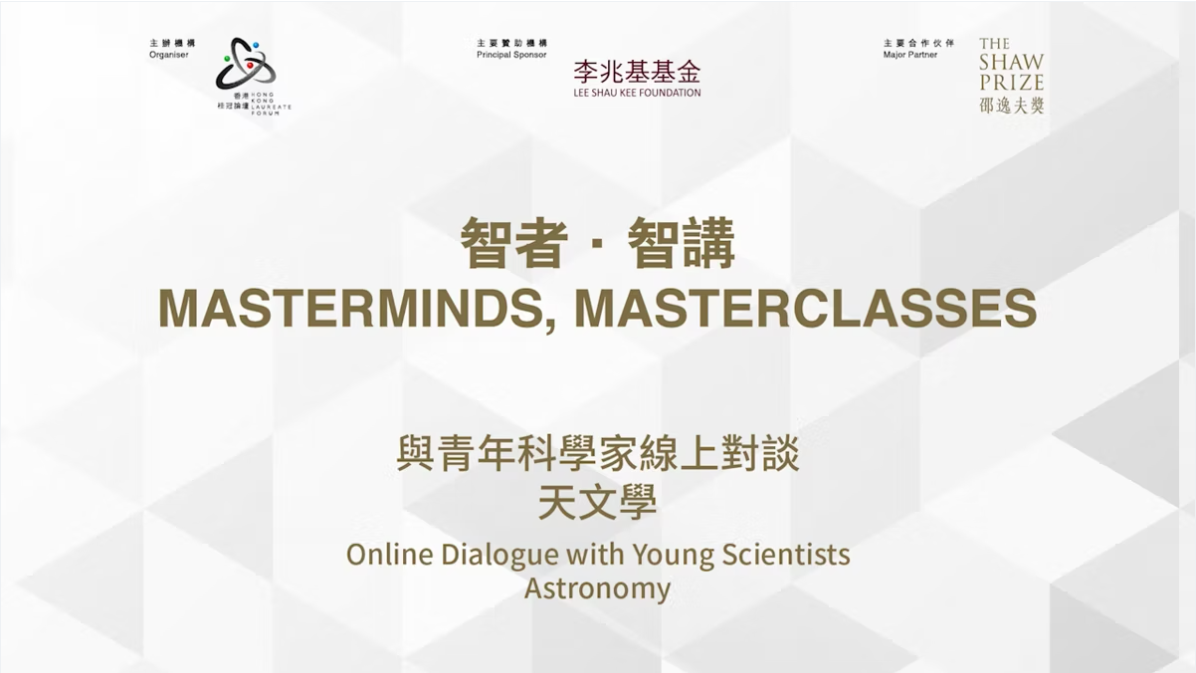 Masterminds, Masterclasses: Astronomy Online Dialogue (17 November 2021)
Prof Steven BALBUS
2013 Shaw Laureate in Astronomy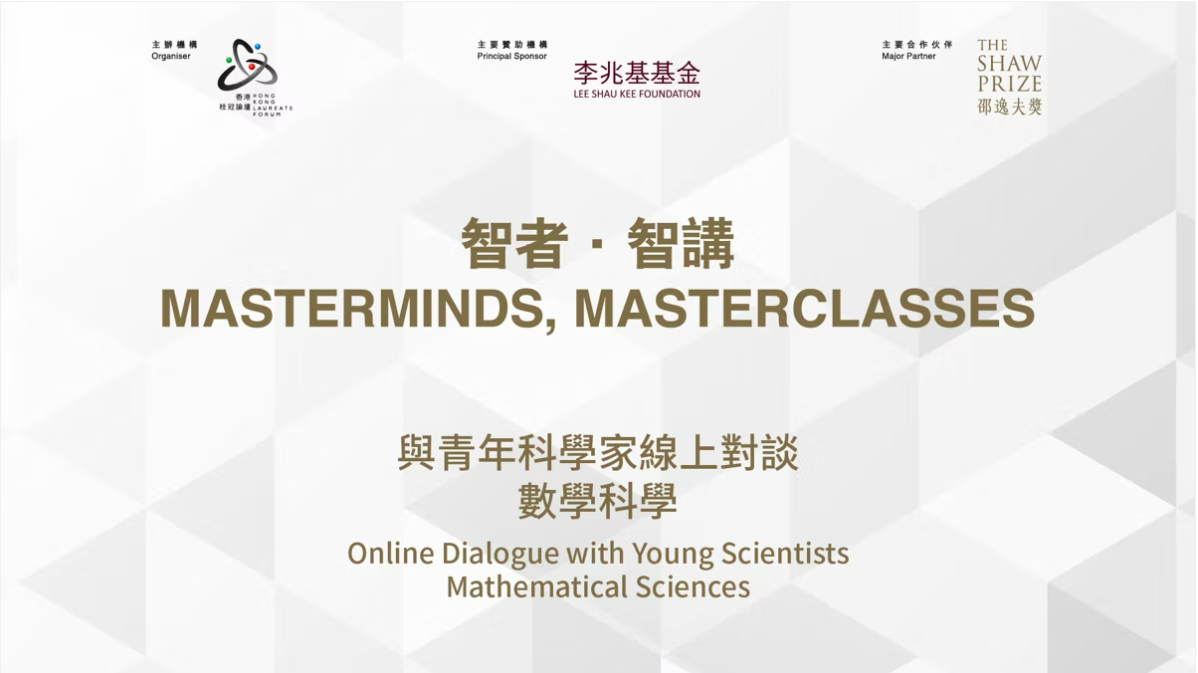 Masterminds, Masterclasses: Mathematical Sciences Online Dialogue (18 November 2021)
Prof Michel TALAGRAND
2019 Shaw Laureate in Mathematical Sciences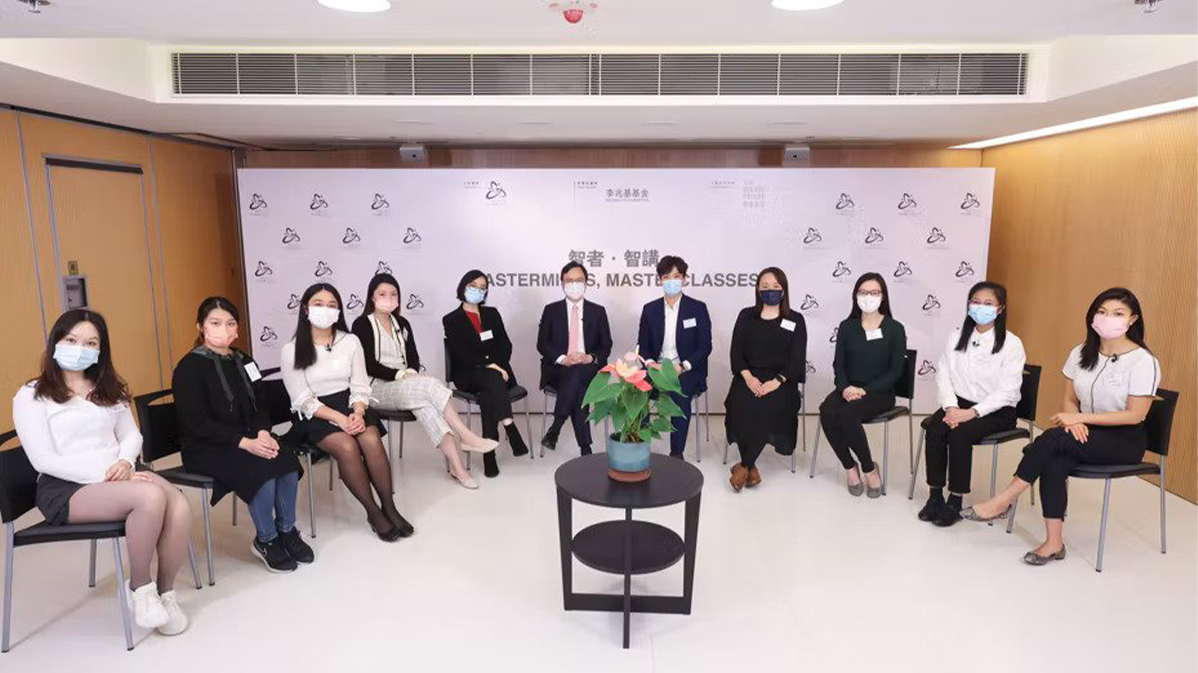 Masterminds, Masterclasses: Life Science and Medicine Dialogue (16 November 2021)
Prof Dennis LO
Winner of 2021 Breakthrough Prize in Life Sciences and 2021 Royal Medal in Biological Sciences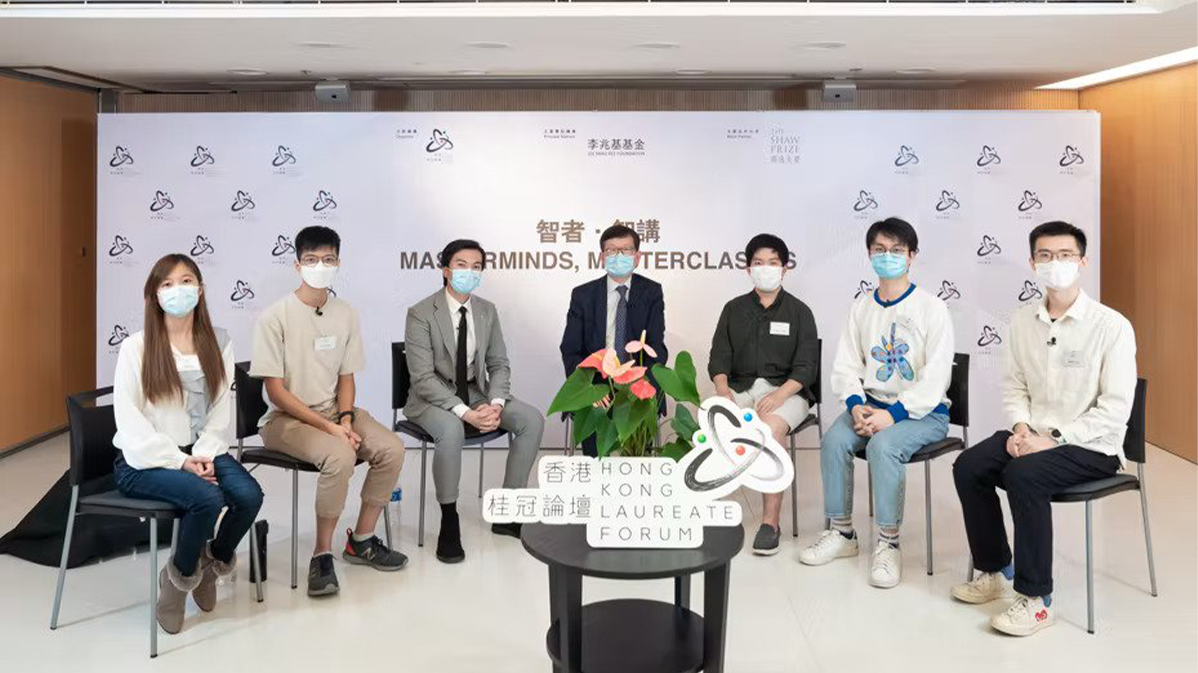 Masterminds, Masterclasses: Mathematical Sciences Dialogue (18 November 2021)
Prof Ngai-ming MOK
Chair Professor and Director of the Institute of Mathematical Research, the University of Hong Kong
×
Masterminds, Masterclasses: Event Highlights (16-18 November 2021)
×
Masterminds, Masterclasses: Life Science and Medicine Seminar (16 November 2021)
×
Masterminds, Masterclasses: Astronomy Seminar (17 November 2021)
×
Masterminds, Masterclasses: Mathematical Sciences Seminar (18 November 2021)
×
Masterminds, Masterclasses: Life Science and Medicine Dialogue (16 November 2021)
Prof Dennis LO
Winner of 2021 Breakthrough Prize in Life Sciences and 2021 Royal Medal in Biological Sciences
×
Masterminds, Masterclasses: Mathematical Sciences Dialogue (18 November 2021)
Prof Ngai-ming MOK
Chair Professor and Director of the Institute of Mathematical Research, the University of Hong Kong
×
Masterminds, Masterclasses: Life Science and Medicine Online Dialogue (16 November 2021)
Prof Franz-Ulrich HARTL
2012 Shaw Laureate in Life Science and Medicine
×
Masterminds, Masterclasses: Astronomy Online Dialogue (17 November 2021)
Prof Steven BALBUS
2013 Shaw Laureate in Astronomy
×
Masterminds, Masterclasses: Mathematical Sciences Online Dialogue (18 November 2021)
Prof Michel TALAGRAND
2019 Shaw Laureate in Mathematical Sciences